CONCERTS & EVENTS PAST & PRESENT
2021
Saturday 4 September 12.30 - 15.15
STEYNING MINI FESTIVAL
Fletchers Croft (by Parish Church)
Cantatrice along with 4 other local choirs provide outside entertainment for this community day.
Cantatrice sing at 12.30 and 13.55
http://www.steyningfestival.co.uk
Sunday 12 December, 2.30 - 4.30
Both Steyning & Horsham choirs sing a CHRISTMAS EXTRAVAGANZA with Horsham Symphony Orchestra at the Drill Hall Horsham. Music to include Sleigh Ride, Tomorrow shall be my dancing day, Nutcracker Medley, Its the most wonderful time of the year, solos and audience participation.
Saturday 18 December, 2.00 & 4.00
Steyning Centre
HOLIDAY WONDERLAND featuring Cantatrice, the Kaleidoscope Singers & Vocal Fusion Acapella with a modern day journey through the christmas story.
We are delighted to welcome local brass players to add to the festive atmosphere. The hour concert will be repeated twice as we expect this christmas celebration to be very popular!
Classical Concert Saturday March 7, 2020
Christmas concerts in Steyning and Horsham
Lindfield All Saints Church
Steyning Flower Festival
Saints & Sinners
Horsham Platform Scheme
Spoonfull of sugar
Mid-Somerset Competition Bath
Gospel Christmas Concert
Redcliff School London - joint concert with children
Lindfield Festival
Seasons of Love - concert
Barbershop Workshop with Sally Mclean
Steyning Festival
Sangerstevne May
St Catherines Hospice
Saints and Sinners Steyning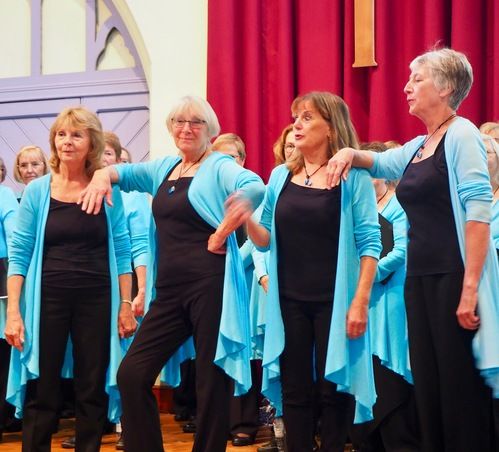 Only Jingle Bella Aloud - Barbara, Ann, Lee & Jill at Lindfield Festival